| | | | | | |
| --- | --- | --- | --- | --- | --- |
| Margaret Paul | Christine Gallagher | Jennifer Hoffman | Christine Kloser | Robert Middleton | Shelley Riutta |
| Derek Fredrickson | Diane Conklin | Bill Baren | Elizabeth Purvis | Linda Claire Puig | Lindsay Miller |
"Learn the 12 Leading Holistic Business Building Strategies from the Top Experts in the Holistic Business Field to Build Your 6 Figure Plus Practice in 2012 and Beyond"

Dear Visionary Holistic Business Owner,
Never has there been a time like NOW!
Visionary Holistic Business Owners are ready to bring their GIFTS and Message out into the World in a BIG WAY.
Your time is NOW if...
You're ready to get your work and your Message out there in a big way


You're feeling like you have SO much to offer but you are stuck playing small and not having the bigger impact your Soul intended to on the Planet


You're frustrated with not creating the abundance in your business that is on par with the level of the beautiful services that you are offering


You have the Vision of the Business you want to create but you are confused how to get there and want clear steps on "How to do it!"


You're fed up with working SO hard and not getting the traction of expanding and growing your business in the way you want—you want a BIG shift in how things are going in your business!


The Business Building Strategies you use can either make or break your business. The RIGHT strategy from the RIGHT perspective (Holistic) can catapult your Business into the Business of your dreams (because that is the business you are MEANT to create!)
Imagine...


Having a waiting list of your ideal clients consistently and effortlessly


Having leveraged programs and packages where you are helping MORE people and having MORE free time


Feeling the Joy of growing and expanding your Business in a way that is congruent with the deepest intentions of your heart


Easily filling your Workshops, Programs and Presentations with Clients who adore the work you are doing—and are willing to pay you handsomely for.


Stepping into the shoes of the Holistic Leader that you came here to be (FINALLY)

I've brought together 12 of the top Experts in the Holistic Business Field to share their top strategies on growing there business in a way that is POWERFUL AND congruent with your Heart-Based Holistic Approach.


Our speakers have created amazing Success using these very same Leading Edge Strategies and will show you how to do the SAME thing in your own Business.

The speakers in the
Holistic Business Success Secrets
are generously donating their time so you can get access to this content rich online event at no cost. All you need is a computer to participate from anywhere in the world.
The event is happening from now and runs through May 31st, 2012.
Save your spot right away

You'll learn the most Powerful Holistic Business Building Strategies Out There Today:
To help you grow your Holistic Business to the level you are destined to, our experts are going to show you...

The
easy way to write articles
to grow your business

5 Mistakes
Holistic Business Owners Make with their Photographs and Videos

How to
implement powerful marketing techniques
to bring in more sales and more cash flow…and how to use these methods to help lift you out of 1-on-1 client burnout to start selling your knowledge and stop selling your time

The
Strategies you can implement
to begin to attract 100's up to 1000 of new ideal clients to your email list every month

How to
write and leverage
a transformational book to grow your business

The
most critical factor you need
to know to get people to say yes to your products and services

The
SINGLE most important
reason you should host your own radio show

5 ways to inspire
loyalty, longevity and action
with a newsletter

The
3 biggest mistakes nearly all spiritual women solopreneurs make
when designing their programs that keep them stuck, broke and working too hard

3 Ways to use Telesummits
to grow your Business practically overnight

Why "if you build it, they won't come..." Why there's more to just having a profile on sites like Facebook, Twitter, LinkedIn and YouTube in order to
build relationships and convert friends and followers to clients and customers

Margaret Paul

5 Keys to Getting Yourself Known Through Writing Articles

Margaret Paul, Ph.D

. is a relationship expert, best-selling author of 8 books, and co-creator of the powerful Inner Bonding® healing process, recommended by actress Lindsay Wagner and singer Alanis Morissette, and featured on Oprah, and of the unique and popular website www.innerbonding.com.

Margaret Paul Ph.D has used writing articles and other methods to successfully build her email list from nothing to 30,000 subscribers helping to get her powerful Inner Bonding Process out into the world in a BIG way. She also has been leading powerful Workshops and Transformative Intensives for 37 years.


Christine Gallagher

Get OUT There! Simple Steps to Leveraging the Web and Social Media for More Income, Clients and Clout in Your Business Than Ever Before

Christine Gallagher

is founder of ShesGotClients.com, a company dedicated to teaching women entrepreneurs all over the world how to use authentic relationship marketing and online strategies to attract raving fans, enroll more clients, and enjoy more income and freedom in their business, all while sharing their gifts and their message in a much bigger way. Christine's unique ability to break "tech-y" concepts down into simple, easy-to-understand and use strategies that that get entrepreneurs BIG results online makes her a much sought-after mentor and coach

Jennifer Hoffman

How to Become a Radio Host and Expand your Business

Jennifer Hoffman

is an author, intuitive mystic, speaker and self mastery expert and host of the top-rated Enlightening Life radio show on Blog Talk Radio. Since 2004, Jennifer has written the weekly Enlightening Life newsletter, a source of education, information and enlightenment to its more than 2 million readers. Through Jennifer's work her clients experience profound soul level healing, self and life empowerment and experience more joyful and abundant living. A recognized and celebrated leader in the self awareness and mastery education industry, Jennifer teaches, writes and speaks on the global stage.

Christine Kloser

How to Write a Transformation Book as a Holistic Business Building Strategy

Christine Kloser

is a spiritual guide, award-winning author, and transformational book coach whose spot-on guidance transforms the lives of visionary entrepreneurs and authors around the world. She's fast become the leader of the Transformational Author Movement, teaching thousands of aspiring authors how to write, publish and market their life-changing books. And her own most recently published books are Beyond Mindset: Everyday Inspiration to Help You Remember What Your Heart Already Knows and Pebbles in the Pond: Transforming the World One Person at a Time.

Robert Middleton

Why Speaking is the Only Marketing Tool You Really Need as a Holistic Practitioner

Robert Middleton

is the owner of Action Plan Marketing. Robert has been helping Independent Professionals attract more of their ideal clients since 1984. On the web since 1996, Robert has done virtually everything in the marketing realm - Workshops and seminars, a best-selling marketing manual, and his Marketing Club that contains everything he knows about attracting clients.

Shelley Riutta

Telesummit Success Secrets: How to use Telesummits to Grow Your Business Practically Overnight and Get Your Message Out There is a BIG Way

Shelley Riutta MSE, LPC

is the founder and President of the Global Association of Holistic Psychotherapy. She is a Holistic Psychotherapist and creator of a 6-Figure Holistic Psychotherapy Practice, Radiant Life Counseling. Because of her success at creating a thriving Therapy Practice she launched the Global Association of Holistic Psychotherapy (GAHP) which supports Holistic Therapists, Healers and Coaches to learn more about Holistic Methods and develop Thriving 6 Figure Holistic Practices. This quickly became a multi-6 Figure business and one of the leading Holistic Training and Business Building Organizations in the world.

Derek Fredrickson

Authentic List Building for Massive Client Attraction and Profits

Derek Fredrickson

is CEO of ClientAttraction.com, ranked on the Inc. 500/5000 List of America's Fastest Growing Private Companies in 2011. ClientAttraction.com is devoted to teaching solo-preneuers how to make quantum leaps in their business using proven marketing and mindset techniques. Together with his wife Fabienne, they have created their "life by design" working together on their business in leading workshops, mastermind meetings and full day coaching programs.

Diane Conklin

Holistic Selling Secrets: 5 Keys to Getting People to Easily Say "Yes" to Your Services

Diane Conklin

is an internationally known author, entrepreneur, coach, consultant, speaker and copywriter. She is the founder of Complete Marketing Systems and for more than 14 years has been showing small business owners how to start, build and grow their businesses with sales and marketing strategies that are easy to implement and use. As a business and marketing strategist, Diane has been involved in numerous campaigns grossing over $1,000,000.00 in sales in her career. As a speaker, Diane has shared the stage with the likes of Joan Rivers, George Foreman, Dan Kennedy, Bill Glazer, Harry Dent, Barbara Corcoran, James Malinchak, Peggy McColl, and many others. Diane was voted Marketer of the Year for her innovative marketing strategies and campaigns.

Bill Baren

Insider Secrets to Creating and Filling 6-Figure Teleseminars That Attract High-Paying Clients, Double Your List And Add A New Source Of BIG Income

Bill Baren

is a top business coach dedicated to helping business owners make a difference in getting new clients and growing their businesses. He is the founder of Bill Baren Coaching, and he has personally coached thousands of small business owners on how to enroll new clients, earn significantly more money and create more impact with their gifts. Bill's business has really taken off in the last 3-4 years. In fact every single program he offers sells out!

Elizabeth Purvis

The 6-Figure Goddess 'Secret Sauce': The Fastest, Simplest And Most Elegant Way To Create 6-Figures While Honoring The Goddess You Truly Are

Elizabeth Purvis

, "The Marketing Goddess," mentors extraordinary spiritual women entrepreneurs to create 6-figures while leading from the Feminine. Known for blending heart-centered sales, Internet marketing and spiritual principles, Elizabeth delivers simple ways for entrepreneurs to double or triple their revenues by creating multiple streams of income and enrolling ideal clients at higher fees. She is the creator of Platinum Program Secrets: How To Create 6 Figures In Record Time With Deeply Transformational, Highly Profitable High-End Coaching And Mentoring Programs, and Goddess Business School

Linda Claire Puig

How to Create Powerful Newsletters that Work

Linda Claire Puig

is a newsletter marketing expert and founder of Ready2Go Articles, Ready2Go Ezines, Ready2Go Brochures, which provide independent, service-based professionals with high-quality, professionally written, done-for-you content to grow their businesses. She has produced newsletters for associations, small businesses and solo-professionals since 1990 and has trained thousands of individuals in "the way of the newsletter." Linda is on a mission for entrepreneurs to "fall in love" with the newsletter and use this key marketing tool to create a successful business that supports their dream life.

Lindsay Miller

Cutting Edge Visual Marketing Secrets: How Your Photographs and Videos Can Either Make or Break Your Business

Lindsay A. Miller

is the owner of The Marketing Photographer. She helps coaches, consultants, and speakers who have a big message and a big mission, and who are ready to take their business to the next level. Together with her clients she creates outstanding photographs which sell them and their business by aligning their message with their visual brand. After a successful career as an award -winning photojournalist, Lindsay now uses her skills at visual story-telling to make images that help her clients change their world.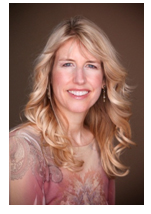 Your Bonus Audio Training – FREE
When You Register Now:

5 Money Mindset Shifts to Make to Double Your Income

With Shelley Riutta MSE, LPC President and Founder of the Global Association of Holistic Psychotherapy (GAHP)

Join Shelley as she shares her powerful tips to create the powerful inner shifts that open the doorway to doubling your income!

What people are saying about previous Telesummits hosted by the Global Association of Holistic Psychotherapy

"I love this series and don't want to miss any of it!" Cindi

"Please accept my deepest gratitude for the gift of your transformational tele-summit series. It has been awesome, rich and truly transformational. Thank you so much!!" – Betty

"I have really enjoyed the program you have brought forward - Thank you - I have experienced my own breakthroughs - Woo hoo." ~ Rachel

"I have been loving your telesummit :-) The calls have been very valuable for me!"- David

"I have immediately used several concepts presented in the telesummit. Thank you to all the presenters and Shelly for sharing!" ~ Carol

"Thank you, thank you, thank you so so much for all of your work, you have no idea how powerful this has been for me, how sustaining, and enlivening it has been. Please pass along my gratitude to everyone you work with!" ~ Jess

"Thank you so much for the opportunity you have given us to share with these incredible human beings. I have grown in a couple of weeks more than I would have thought so possible" ~ Maritza

"Thank you for doing what you do! You know it's important and I'm glad you took the steps to get where you are!" ~Lori

"Thank you very much, and many blessings to you all. Thank you for what you are bringing to the world." -Lara
Where is the event located?

At your home or office
. You can access the interviews with our experts by calling in on your phone or through a free Internet webcast or by phone. Recordings will be available, so if you miss a live session, no worries.

Your time is now!
You are meant to be playing a bigger game with your Holistic Business and now you can with all of the amazing tools, resources and guidance on how to use the most leading edge business strategies out there.

The experts in the Holistic Business Success Secrets Telesummit will show you how to use their best strategies to expand and build your Holistic Business so you can have the bigger impact on the transformation happening on the Planet that your beautiful Soul intended!

The event is happening starting April 24th and runs through May 24th, 2012. I hope you'll join us today!

Love & Blessings,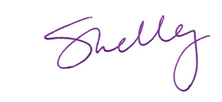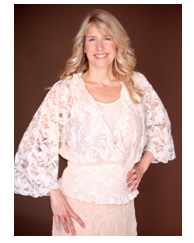 Shelley Riutta MSE, LPC
Founder and President of the
Global Association of Holistic Psychotherapy (GAHP)



About Your Host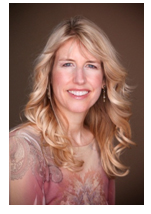 Shelley Riutta MSE, LPC is the founder and President of the Global Association of Holistic Psychotherapy.
She is a Holistic Psychotherapist and creator of a 6-Figure Holistic
Psychotherapy Practice, Radiant Life Counseling.
Because of her success at creating a thriving Therapy Practice she launched the Global Association of Holistic Psychotherapy
which supports Holistic Therapists, Healers and Coaches to learn more about Holistic Methods and develop Thriving 6 Figure Holistic Practices. This quickly became a multi-6 Figure business and one of the leading Holistic Training and Business Building Organizations in the world.
Shelley is passionate about personal growth and transformation along with psychology and marketing.
This passion is what has fueled the growth of both of her businesses. As a pioneer in Holistic Psychotherapy and Marketing for Holistic Businesses, Shelley is frequently asked to give presentations on her success growth strategies and holistic methods. Her
"Leading the Transformation Telesummit"
quickly became a huge hit with holistic leaders around the world and the CD recordings of the event is a top-selling product.
For more information about all of the exciting programs of the Global Association of Holistic Psychotherapy and to get Shelley's FREE Holistic Practice Building kit go to www.theGAHP.com
Contact Us Directly: Phone: 1-877-346-1167 Email:
support@thegahp.com